The world of Google introduces yet anther creative and relevant application known as Sidewiki. As Google says, it lets you "contribute helpful information to any Web page." 
Here's a 1-minute video that describes the concept: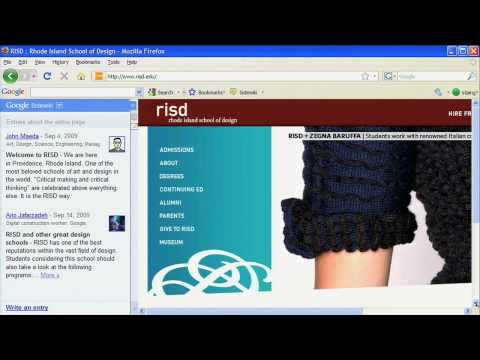 You will have to have SideWiki installed in your browser for it to work. Although, I expect this to most likely be integrated with the very popular Google Toolbar. In a nutshell, it appears Google SideWiki makes, within SideWiki, each and every Web page something similar to Twitter in that live conversations (with opinions and all) reside.  This can also be as the video states "expert opinion" although that can be a bit bias as to what qualifies.
So far, SideWiki looks to better enhance the experience of visiting and interacting with Web pages. I'm curious to see how this application develops. To the future!
If you are interested to give it a shot, and why not, here is the link to Google's site to install Google SideWiki.
Best,
Adam Faragalli