July 2nd. 8:00 p.m.
Thoughts on our recent arrival in Chisinau, Moldova.
This is a story about cultural differences between people of The Republic of Moldova and the Americans. Two different cultures, one collective in nature, one individualistic. Two ways of life, one is about survival, another about prosperity.
Yet, the power of the human condition has proven to conquer all. Friendships have evolved, bonds created and memories made; a lasting mark on myself, the American team and the Moldovan people of Belsty that will last a lifetime.
It will never cease to amaze this Nashville native how much Western life penetrates and influences people at all corners of the globe. Even in a place like the Republic of Moldova, apart of communist Russia for decades, now in many ways resembles American life in terms of some* of the population's access to modern dress, food, alcohol, automobiles and even many of our technology advances.
The wealthy enjoy access to new Samsung cell phones, drive BMW's, shop at posh boutiques and drink diet Coke too. But yet, there remains a large disconnect between the middle class and poor, especially with the Jewish communities we have visited here.
Our friend Irina said, "We survive, life is not easy. Jobs are hard to find, corruption is high and not much comes easy."
This trip was organized by The Greensboro Jewish Federation, with the additional support of the Nashville Jewish Federation. Their overall aim is to help foster the Jewish identity and culture of the people of Beltsy, Moldova. A people struggling both financially and spiritually.
I quickly discovered this is no easy feat. Think about this, what it means to be Jewish in America is completely unique to your micro Jewish culture and traditions. Be it of your community or family, or even denomination. So creating a Jewish experience with a people dealing with anti-Semitism and a struggling Jewish identity was a challenge.
Another challenge is the lack of comparable life styles. One family we did a house visit in Belsty had no TV, non air conditioning or running water. Their front yard consisted of eatable herbs andvegetables. Yet, they were happy, just a close family, a bit stuck in the past. When I asked Tanya, the youngest daughter what she did for fun, she smiled at her family and said she liked to dance to music, which I later found out was basically from the 70's, you remember The Bee Gees right?
Well here is a reminder, love this.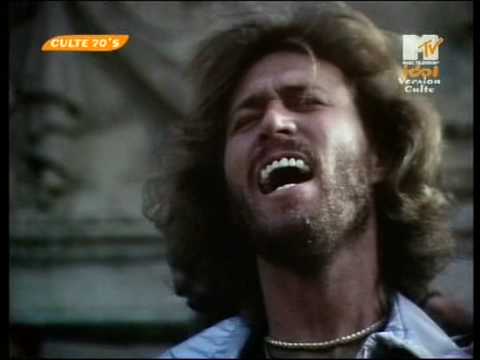 But I was expecting for Moldova something between "House on the Prairie" and a cold war deprived environment. What actually exists is a people just trying to better their country and community. Fighting to join the European Union and take advantage of all our western advances. In addition, a small Jewish community fighting a government who is passive aggressive and unsupportive to their needs.
July 4th. 2:00 a.m.
CampDelet
I am laying in bed wide awake driven by the countless memories created just today. This is a true experience. I am 30 miles from the capital city Chisinau, in a camp organized by a blonde Jewish convert, with the aid of an authentic Israel spirit also from Greensboro, in what could be the most thriving Jewish experience since Taglit, also know as Birthright Israel. At least for me.
A camp equipped with four translators, two armed ex Moldovan special forces, an army of cooks, servants and over a dozen other American citizens, 2 of who are doctors, a host of teenagers, 4 adults and myself. When over sixty Moldovan people join us from the smaller city of Belsty, this is sure to be the experience of a life time.
12:50 p.m. July 4th.
Campers Arrive
The Beltsy campers have arrived and settled into their respective rooms. We just finished performing our rehearsed camp introduction, fun stuff. A performance much like "Americas Next Top Model", inspired by our very own Rachel. I'm starving and past ready for some lunch, which is coming in just a few minutes.
I perceive many personalities, diverse age groups and cultural barriers that are all sure to be our greatest challenge standing in the way of a great camp.
1:54 a.m. July 5th.
Thoughts on my upcoming Yoga class.
So tonight after what can only be described as a day of madness sprinkled with pure blissful moments, I'm only consumed by my opportunity to teach a Yoga class at 8:00 a.m. Yes if you understood, I'm teaching a Yoga class to Moldovan people who may or may not be interested. What a trip.
On the one account, I love my Yoga, on the other hand I have little patience for teaching people who may not be interested. So in my usual fashion, they are going to get to see a Yoga student in his fifth year, giving it to the people straight. Mind and body baby, and may for the love of my sanity these Moldovian's please appreciate my class.
As far as the day, there was pool time, fireworks, dancing, acting, good food and a lot of "they'll be back" created memories. We all went HARD all day. Its work at times.
7:45 a.m. July 6th
Yoga Success!
Yoga was overall an excellent success. I had several participate yesterday with high hopes for more this morning. I really enjoy teaching and I think I may want to complete my certification at home to teach it. In time that is, Northwestern Mutual is my baby right now.
7:45 p.m. July 6th
The reality of who we are helping.
Yoga this morning went great. I had a full class, both men and women of all ages. Really enjoyed instructing, they are so quick to catch on. After Yoga the day was mostly full working with the children. We did volleyball, made bracelets, covered a court with chalk, played badminton, the works.
I'm exhausted, but I love working with the kids. One kid was struck in the face with the racket and I lifted him up for aid. So cute. This camp, is going very very well.
However understand it is not full of challenges. Keep in mind the people of Beltsy live on an average of less than $250 dollars a month. Their lifestyle cost just about the same as ours do as well. The cost of a Coke is still relative for them even there. The Moldovan currency while we were there was about $11.50 leu to 1 dollar as well.
Furthermore, only four of the camp counselor's  speak any English. Others speak broken English. So we have had a huge challenge in communicating at times. I just decided I was going to jump right into as many conversations as I could. Why not? I started reviewing the basics like "good morning" (dobre utro) and "thank you" (placeba). You know, you would be amazed how much communication is accomplished through just body language. Point is, it's a challenge, but we are making it work.
Unfortunately, some of the group members are just too shy. They are not making the effort to mix with the older individuals.
10:45 a.m. July 7
Breakthroughs.
I believe as I write this the group has made a turn around and is finally understand that everything they do is a reflection on us as a whole. Right now many of them are trying to talk with the locals here. Right outside my door there are many conversations going on. This makes me and Deborah happy.
I told earlier a mutual camper Rachel that what is important is the relationships we build. In six weeks when you reflect on this experience you are not going to remember the drama with the group or campers. You will remember the funny conversations at dinner with Vova, or the kids playing with each other on the black top, or a shared drink among new common friends.
I said to Rachel, like my Birthright experience back last November, I don't remember not sleeping at all for 10 days, being sick as ever on day 9, not at all. I remember the wonderful bonds I developed with the other Jewish young adults. Relationships that continue till this day, and will for the rest of our lives. I'd give anything to my birthright friends, and I see little difference with these Jewish individuals from Moldova.
That is my point writing today. I cannot make a change in the group here, I can only lead by example and be the positive role model. I hope in this I have succeeded. As the great Michael Jackson once sung "Man in the Mirror", "If you want to make a change in the world, look at yourself  and make that change."
July 8th, 11:50 p.m
I am 100% sure the group has made a huge turn around with the people here, and in themselves. We danced, we laughed, we bonded. Finally. I worked hard at this, much effort and sacrifice was done. On my part and many of the others as well.
Life is great. All is good here. Thank god.
July 9th, 9:45 a.m.
A special place to be.
This morning before breakfast everyone was laughing and talking about their stories the night before. This place has grown into a special place to be. A very positive energy has prevailed over everyone. Personally, I have bonded with many of the Moldovan people.
As I walk through them they say my name, waive, smile back, slap my hand, fist pump and speak to me. It warms my heart that I am received so well. There are some friends I have made, like Sasha, pictured below, that will continue forever. That's special.
I have to say that although this camp has turned into a huge success, it was not an experience without challenges. Our group from America had a hard start to this camp. Three generations of campers is much different than the prior years kids only camp. I was so happy to see many shed their fear and shyness. These are two things that could not exist in order to create mutual friendships among everyone, including our group.
July 10th 11:00 a.m.
Good till the last (tear) drop.
We have just left camp Delet with tears in our eyes. I was completely overcome with emotion from all the genuine love given before our departure. This was a special trip, a special experience and a truly special moment in time for me. It is difficult for me to express in words the emotional connection I have created with these people. Tears of joy are streaming down my face at this very moment. It was so much more than just a summer camp. With love and Jewish values, we all created a defining moment in our lives.
-l'chaim- "to life"
With love and respect,
Adam
Interesting tid bits:
You have never seen beatles like the one pictured.
The misquotes are in heaven with American Italian men, apparently.
Never take for granted the amount of meat protein in a typical American diet.  Never take the cow for granted either.
Some things that could be improved are the roads. I would never buy a sports car for Moldova as their roads are just pot hole laden chaos.