First and foremost, I have a soft spot for good old video games, especially racing Simulation games. Over the past 15 years I have played every worthy racing game from start to finish. However, if you own an Xbox 360 like me, your racing titles unfortunately do not feature the awesome Sony only Grand Tourismo line. However, racing fans rejoiced when Forza Motorsport 2 was released for the Xbox 360.
Forza 2 Motorsport featured out of the box 300 cars, over 25 tracks and customization galore. One could change and customize the cars from paint job to any and all engine, drive train, handling and tire replacements. But, in the customization department, Need For Speed Underground Most Wanted for me stood above in the "body" category. In any case, Forza Motorsport 2 was in my opinion a fantastic racing simulation game. Although very hard to learn with the Xbox 360 steering wheel, with the controller one could have some fun and actually win a few races.
Now, after years and years Forza Motorsport 3 is almost here! The Forza Motorsport 3 Demo is available right now on Xbox Live. It is a 1.25+ gig demo featuring 5 cars from Porsche, Mitsubishi (Evo), Ferrari, Audi (R8) and even a Mini Cooper. The demo track is a fictional track in Spain with photo realistic graphics. The new 60 frames-per-second graphic engine just trips with detail and I had absolutely no lag or motion blur on my LG 1080p TV.
First Thoughts on Forza Motorsport 3
The new features most obvious of all is the "in-cockpit" view featured on ALL 400 cars out of the box. The detail is spot on 100% percent accurate with the gauges moving just how the manufacture designed them. Even the turbo and oil gauges react realistically! Next, the graphics and lightning is much improved. On a hi-def 1080 TV the detail is so clear and crisp, just beautiful.
Now, the most important part of any realistic racing game is the racing simulation. I felt the racing simulation is where Forza Motorsport 3 excelled. The designers stated that the tire simulation has be recoded to take into consideration sideway size, rubber compounds, tread design and even weight distribution and speed heading into corners. I have to say, driving the Porsche over 100 into the large open left turn in the demo and instigating a massive drift and holding it was just awesome. Even overtook a few competitors doing it! Thus, I was blow away by the control and feel of the cars. I have yet to try it out with my steering wheel but will this weekend and update the blog.
Another very interesting new feature is the "rewind" ability. Basically, with the touch of the select button on the Xbox 360 controller one can rewind back if they made a mistake heading into or out of a turn, for example. The car actually goes back in time following the exact line you just were on, very cool!
Now here is what we know the official Forza Motorsport 3 game will feature. New modes, including drift and drag racing. Customization galore, including the ability to modify any and all parts of the body and engine. Literally 400 cars out of the box with many more planned for download on Xbox Live. Xbox Live online community with racing and the ability to track and sell cars to any members. Official Leaderboards tracked and ranked on Xbox Live. More tracks (100 to be exact) than Forza 2, from the usual crowd of real-world tracks to fictional tracks from the designers. Improved AI in single player with varying degrees of aggressiveness and easiness depending on difficulty selected. Players on Xbox Live will have the ability to create there own races and own rules, although details are still a bit sketchy.
So now that you are excited, here are the Forza Motorsport 3 official release dates that I have heard.
Forza 3 Motorsport Official Release Dates:
United States: October 27th, 2009
Europe: October 23rd, 2009
Australia: October 23rd, 2009
Japan: October 22nd, 2009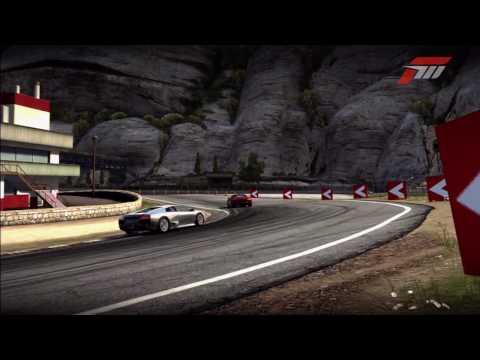 I'm very excited and can't wait to spend many enjoyable hours mastering this game. Until then!
Best,
Adam "gaminsincebirth" Faragalli